Certified S-52L Hummingbird Helicopters for Commercial Operations
The objective in the development of the S-52L has been to create a totally new dimension in really affordable vertical flight with particular attention to safety and rugged reliability.
VAT new model S-52L helicopter in final stages of FAA Certification in the Primary Category.    
"FAA Certification & flight tests ; The S-52L excepted to earn certification soon !"
A Primary Category Rotorcraft is of simple design and is intended exclusively for pleasure; personal or light commercial use, flight instruction, and rental, with a seating capacity of four, it may be powered by a single, naturally aspirated engine and a 6 pound per square foot main rotor disc loading limitation .
The  model S-52L helicopter meets these requirements. In addition, the certification basis chosen and accepted by the FAA is FAR 27, with later sections of FAR 27 requiring occupant protection, i.e. cabin containment, fuel crashworthiness and additional safety seating requirements. This combined with the perfect safety record of the Hummingbird helicopters will make safety the top scoring point especially for the tourism and training markets.
The S-52L has been redesigned ground up in order to meet these latest certification requirements. The basic design parameters such as airframe, rotor system, transmission and powerplant remain the same, however tail surfaces, fuel system, electrical, instrumentation, interior, and flight controls have been redesigned. The powerplant is the purpose built VA-540 a Continental Titan six cylinder, 325 h.p.  fuel injected engine, manufactured and supported by Continental Aerospace Motors for the Hummingbird.
Safety features include FAR 27 occupant safety requirements addressing fuel crash worthiness and  fires, seat and surrounding structure protection, energy absorbing wheeled landing gear, automatic collective pitch reduction in the event of engine/rotor drive failure and no control restrictions with the smooth three blade articulated rotor.
The S-52L Hummingbird boast comfortable roomy four place tandem seating, amazing controlability and handling qualities, automatic rotor/clutch engagement, a 1000 lb (450Kg) payload,   VAT  exceptional customer support, with no calendar life and no 12 yearly's.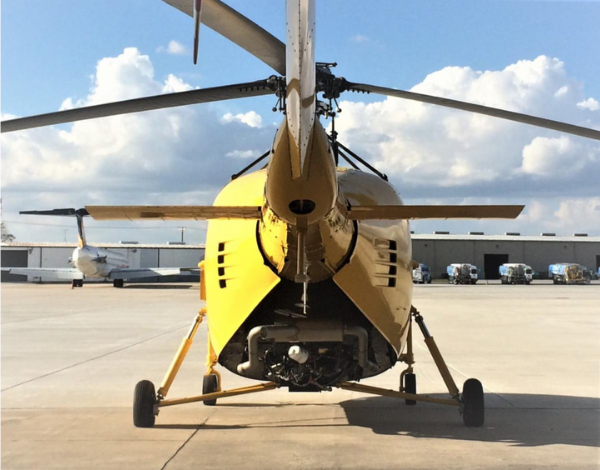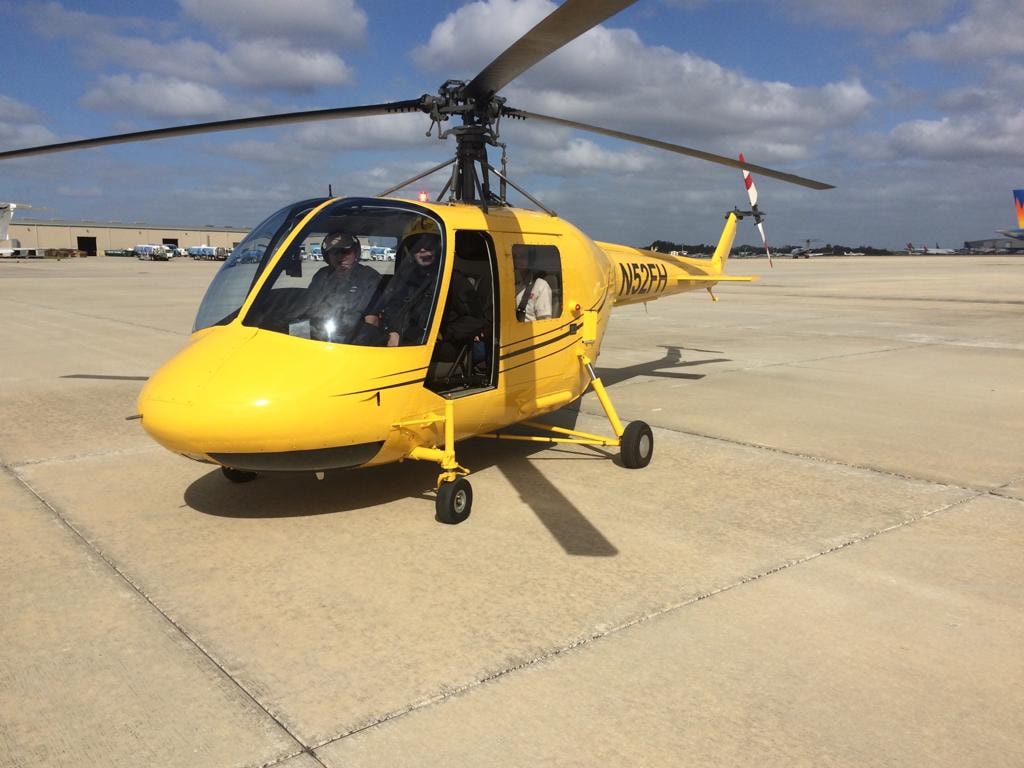 VAT  S-52L 
The S52-L is a production built, single engine, single three-bladed main rotor type helicopter, with a two blade tail rotor. The fuselage is made of aluminium and composites. The S-52L is powered by an FAA approved aircraft engine that boasts some very impressive performance numbers.
SPECIFICATIONS
GROSS WEIGHT             2800 LBS
EMPTY WEIGHT            1800 LBS
USEFUL LOAD                1000 LBS
FUEL CAPACITY            57 GAL (215Lt)
MAIN ROTOR DIMENSION    33′ 0″
TAIL ROTOR DIMENSION       5′ 9″
FUSELAGE LENGTH  ———— 30′ 6″
HEIGHT   —————————   8′ 7″
WIDTH   —————————-   5′
SEATS                          4
MAX CREW                1
MAX PASSENGERS   3
PERFORMANCE
VNE                          105 Knot 
NORMAL CRUISE     97-100  Knot 
RANGE                     380 Miles (700Km)
RATE OF CLIMG      1250 F.P.M. AT 2300 LBS
SERVICE CEILING    14000
POWERPLANT          Fuel Injected Continental VA-540, 325 hP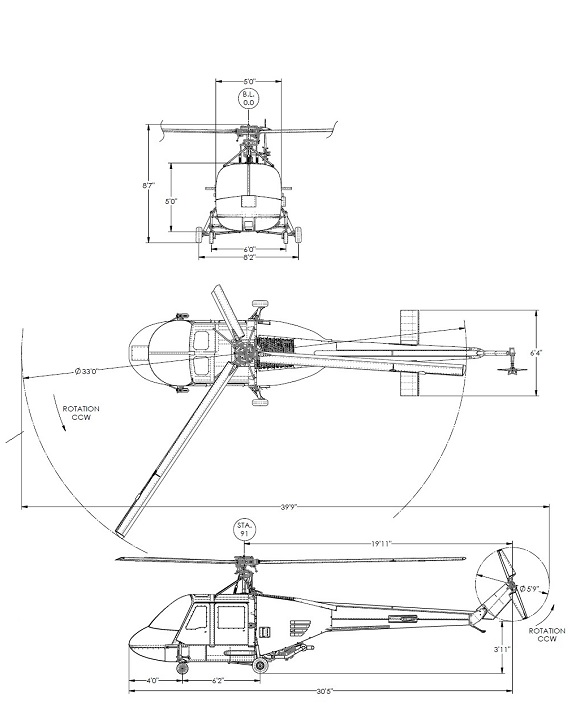 Register your interest in the S-52L