Hummingbird 300L Specifications
Build it and maintain it yourself; learn every aspect of it. ..... Fly it anywhere!
Hummingbird  300L 
The  2023 model 300L is a kit built four-seat helicopter, previously certified by the FAA, available as a Standard Kit or as a Quickbuild Kit. The fuselage is made of aluminum and composites, requires minor fabrication, as all major components are factory per-assembled by VAT, The powerplant is a Lycoming IO-540 configured for 98 RON octane  / 100LL. 
SPECIFICATIONS
GROSS WEIGHT            1270 Kg (2800 Lb)
EMPTY WEIGHT             817 Kg (1800 Lb)
USEFUL LOAD                454 Kg (1000 Lb)
FUEL CAPACITY             215 Lt (57 Gal)
MAIN ROTOR DIMENSION    10.05m (33′ 0″)
TAIL ROTOR DIMENSION       1.75m (5′ 9″)
FUSELAGE LENGTH  ————9.3m (30′ 6″)
HEIGHT   —————————   2.61m (8′ 7″)
WIDTH   —————————-  1.52m (5′)
SEATS                          4 or 4.5
MAX CREW                1
MAX PASSENGERS   4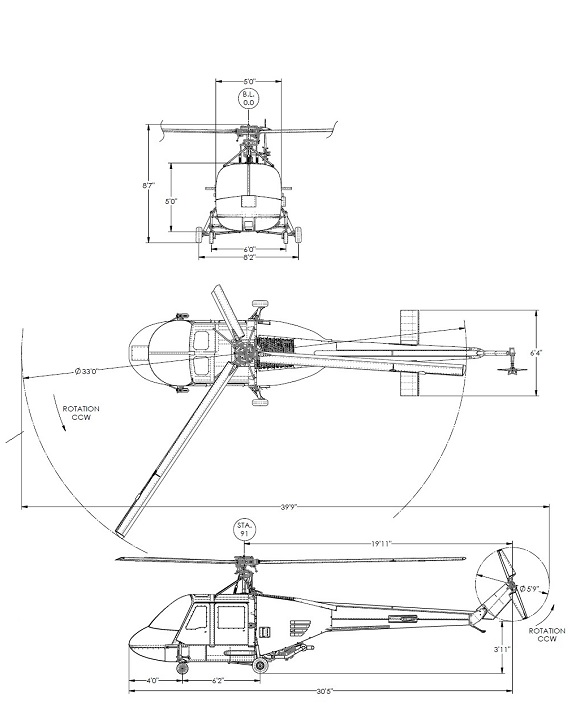 PERFORMANCE
VNE                          105 kt 
NORMAL CRUISE     90-95  kt 
RANGE                     380 Miles (700Km)
RATE OF CLIMB      1250 F.P.M. AT 2300 Lb
SERVICE CEILING    14000ft
POWERPLANT          Fuel Injected Lycoming IO-540, 320 Hp